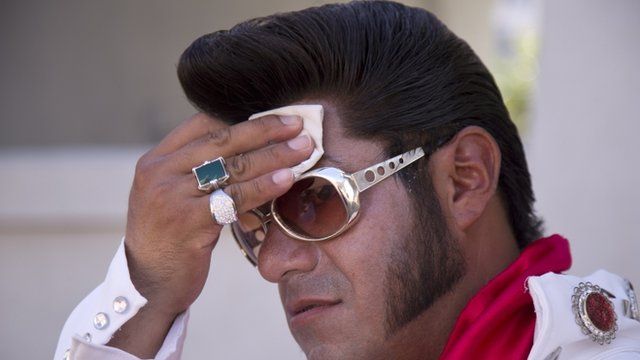 Video
Heatwave bakes western US states
A potentially deadly heatwave has hit Western USA with temperatures threatening to break the all-time high recorded on earth.
That temperature, 56.7C (134F), was recorded a century ago in California.
In Phoenix, Arizona, the mercury hit 47C (116F) on Friday, and in the desert of Death Valley, California, the thermometer approached 51C.
David Willis reports.
Go to next video: US heatwave turns 'triple-digit'