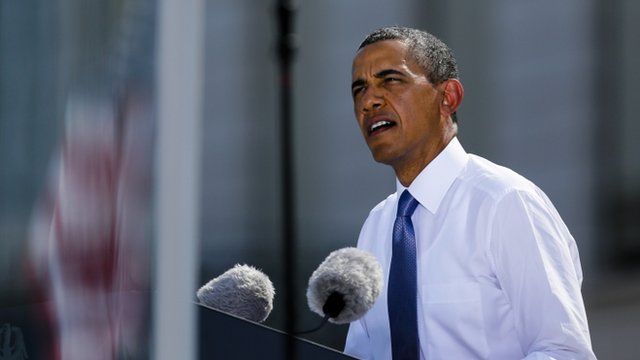 Video
President Obama renews US nuclear cuts pledge
US President Barack Obama has called for more efforts to limit the spread of nuclear weapons.
Speaking at the Brandenburg Gate in Berlin, Mr Obama said he was confident that America's strategic nuclear weapons could be reduced by up to one-third, whilst maintaining its security, "We're on track to cut American and Russian-deployed nuclear warheads to their lowest levels since the 1950s".
Mr Obama also said he would seek to renew negotiations with Russia to end what he called "cold war nuclear postures".
Go to next video: Obama's nuclear message for Iran