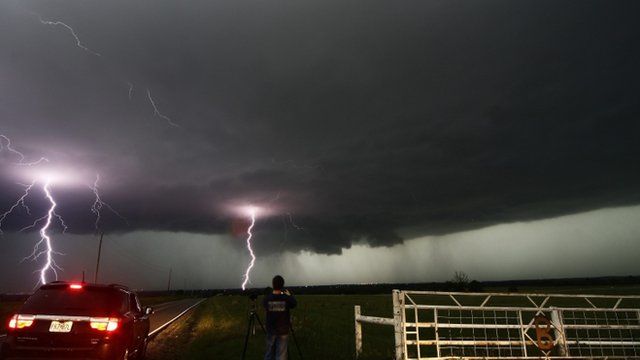 Video
Latest Oklahoma tornadoes 'beasts which came out of nowhere'
Footage filmed by storm chasers shows the impact of one of the tornadoes which has swept through the US state of Oklahoma.
American journalist Brad Gibson, who is based there, explains how the storms killed at least five people including a mother and child, who were "literally sucked out of their car".
He said: "Tornadoes are these beasts that really come out of nowhere and, although the technology has got so much better to warn people of what is coming, they still catch a lot of people off guard."
Go to next video: New deadly tornadoes hit Oklahoma