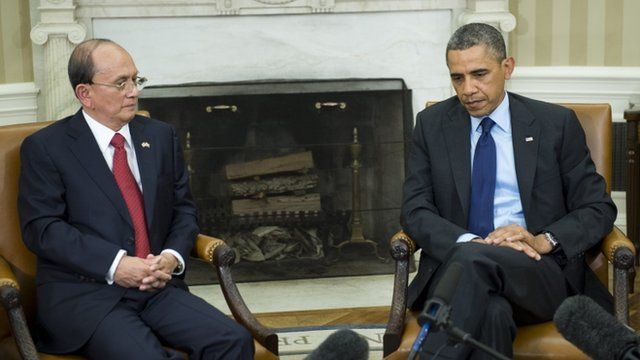 Video
Obama: 'Deep concern' over Burma violence
President Barack Obama has praised Burmese President Thein Sein for his leadership in moving his country towards political and economic reform.
He was speaking after Thein Sein became the first Burmese leader to visit the White House since 1966.
For the first time, President Obama called the country Myanmar, the name adopted by the military rulers in 1989, but he expressed "deep concern" at violence against the Muslim ethnic minority in Burma.
Go to next video: Burma seeks investment and jobs