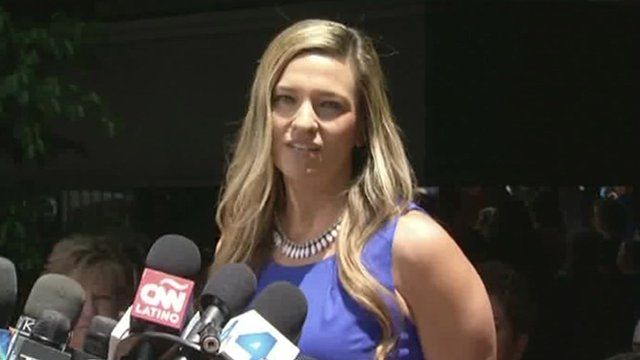 Video
Angelina Jolie: Doctors applaud actress for 'bold choices'
The clinic where Hollywood actress Angelina Jolie underwent a double mastectomy has praised the actress for her bravery.
Dr Kristi Funk from the Pink Lotus Breast Center in California applauded the actress' "bold choices" regarding her surgery.
The breast cancer surgeon said that she hoped that it would lead to raised awareness and "save countless lives".
37-year-old mother of six Jolie explained her reasons for having the surgery in the New York Times.
She said her doctors estimated she had an 87% risk of breast cancer and a 50% risk of ovarian cancer. "I decided to be proactive and to minimise the risk as much I could," she wrote.
Go to next video: Angelina Jolie has double mastectomy