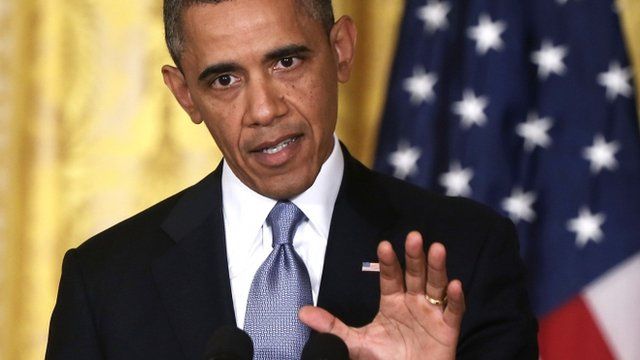 Video
IRS scrutiny claims 'outrageous', says President Obama
President Barack Obama has said reports the US tax collection agency targeted conservative groups for extra scrutiny before an election are "outrageous".
At the White House, Mr Obama said the Internal Revenue Service (IRS) needed to operate with "absolute integrity".
Groups with the words "Tea Party" or "patriot" in their names were singled out, the tax agency has acknowledged.
Barack Obama was speaking during a news conference with UK Prime Minister David Cameron.