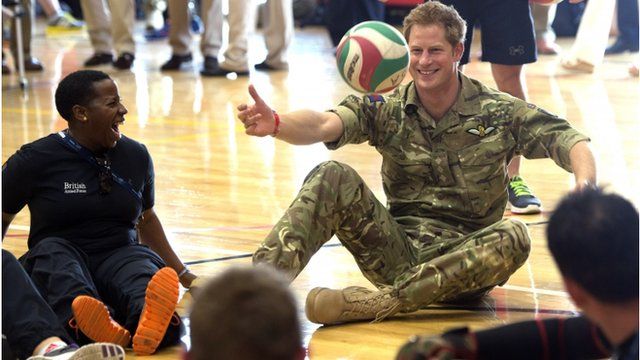 Video
Prince Harry to attend Warrior Games on day three of US tour
Prince Harry is in Colorado for the opening ceremony of a Paralympic-style games for injured servicemen and women, on the third day of his US tour.
Almost 300 injured servicemen and women from the UK and US are competing in the Warrior Games.
The prince will attend the opening ceremony, join some of the British athletes for brunch and watch a demonstration of a volleyball match.
Ahead of the ceremony the prince participated in a practice match with some of the athletes.