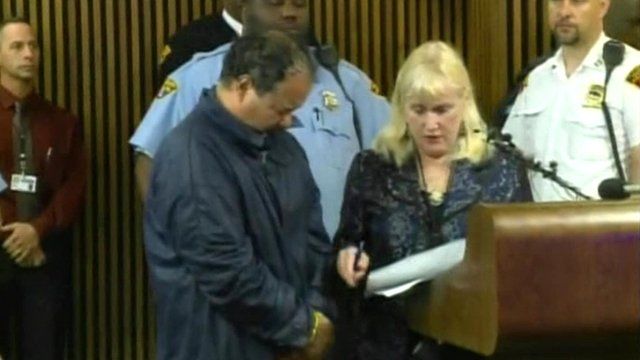 Video
Cleveland 'kidnapper' Ariel Castro in court
The man suspected of imprisoning three women for several years in the US city of Cleveland is making his first court appearance.
Ariel Castro, 52, has been charged with kidnap and rape.
The women were abducted at different times and held in a house in a suburban street for about a decade.