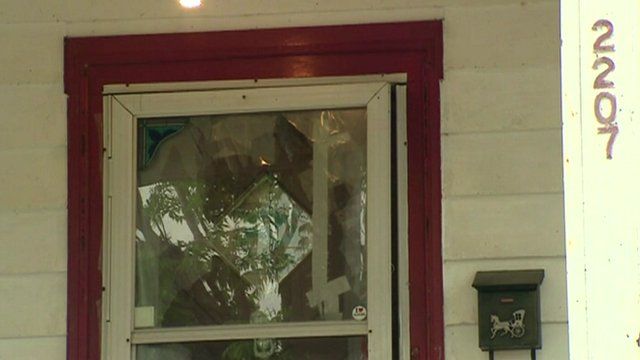 Video
Cleveland Police dispatch tapes: 'We found them, we found them'
Police have released dispatch tapes revealing the moment officers found three missing women in a house in Cleveland, Ohio.
A female dispatcher alerts a male officer to a 911 call from Amanda Berry, who confirms: "We're en route."
At 17:55, the male officer radios the female dispatcher asking: "You got a boss coming? This might be for real."
One minute later, the officer radios again, saying: "There might be others in the house... Georgina DeJesus might be in this house also."
At 17:58, crying can be heard in the background as the officer says: "We found them. We found them."
He can then be heard asking for an ambulance saying: "Send us EMS (Emergency Medical Services) here. We've got a female, conscious and breathing. She's got a young child with her." He later adds: "Make it two [ambulances]."
At 17:59, his final radio call reveals the moment the third missing woman was found: "We also have a Michelle Knight in the house. I don't know if you want to look that up in the system. 32 years old."
Go to next video: Sister asks for 'privacy to recover'