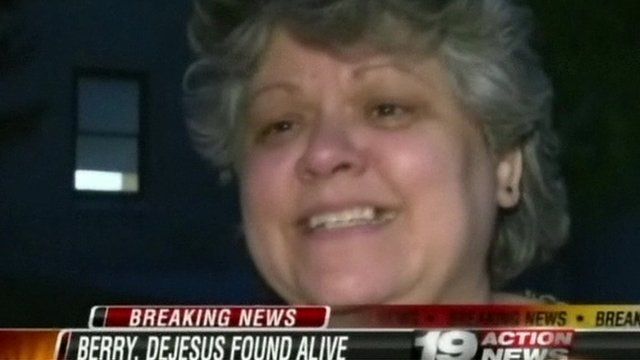 Video
Family of missing Cleveland women express joy at rescue
Three young women who vanished about a decade ago in the US state of Ohio have been found and are in hospital in a fair condition, officials have said.
Amanda Berry disappeared aged 16 in 2003, while Gina DeJesus went missing at the age of 14 a year later.
They and Michele Knight, 32, who vanished in 2002 at the age of 20, were found in a house in the city of Cleveland, police confirmed.
Overjoyed family members have been speaking of their delight at the news they never thought they would hear.
Gina DeJesus's aunt Sandra Ruiz said: "She knew who were were and she knew we were looking for her all this time."
Meanwhile Ed Serrano, Amanda Berry's brother-in-law said he had been told she looked good and was OK.
Go to next video: 'Help me, I'm Amanda Berry'