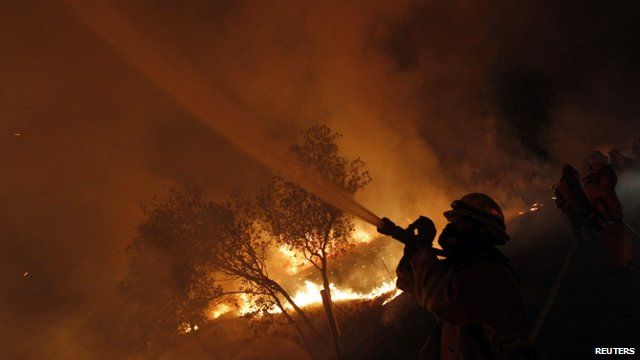 Video
California wildfires: Threat eased by weather shift
A wildfire raging on the coast of Southern California has nearly tripled in size inside 24 hours, engulfing an area of 43 sq miles (111 sq km).
Firefighters have been using engines, aircraft, bulldozers and other equipment to battle the flames 50 miles (80km) north-west of Los Angeles.
Captain Mike Lindbery, from Ventura County Fire Department, said firefighters were optimistic about coming changes to the weather.
Go to next video: Wildfires hit southern California