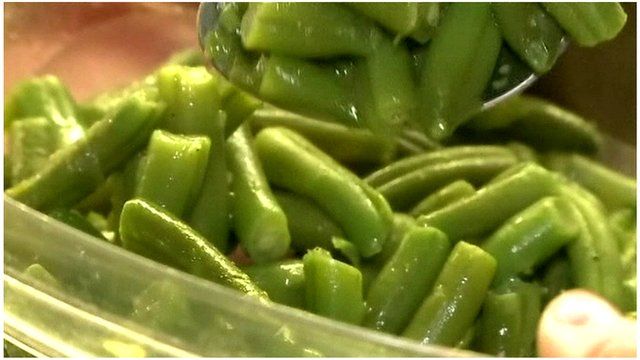 Video
Woman finds toad in a can of green beans in the US
A retired nurse from Indiana, USA has described her horror at finding a toad inside a can of green beans she had been cooking for dinner.
Gloria Chubb says she found the experience so mortifying, she will not be eating green beans anytime soon.
The food manufacturer, Meijer, has since given her a refund.
Go to next video: Horsemeat found in beef burgers