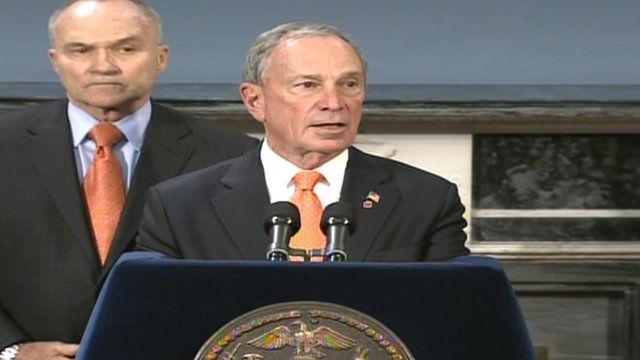 Video
Boston bomb suspects 'targeted Times Square'
The two Boston marathon bombings suspects had planned to detonate their remaining explosives in New York City's famous Times Square, Mayor Michael Bloomberg has said.
Mayor Bloomberg said Dzhokhar Tsarnaev, the surviving suspect, had told the FBI he and his brother Tamerlan "spontaneously" decided that New York would be next.
Three people died and over 260 were wounded in the twin blasts on 15 April at the marathon finish line.
Go to next video: Tsarnaev mum: 'Why did I even go to US?'