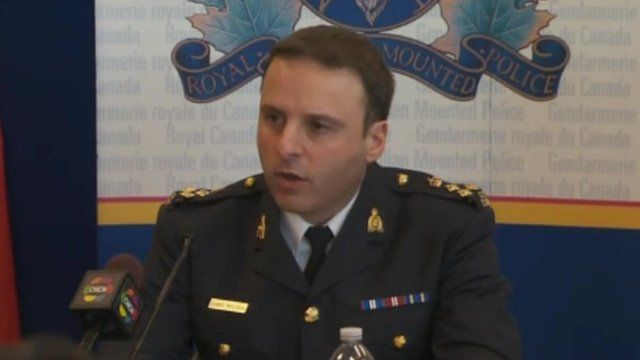 Video
Canada reacts to 'al-Qaeda train plot' terror arrests
Canadians have given their reaction to the arrest of two suspected terrorists with alleged links to al-Qaeda.
Chiheb Esseghaier, 30, and Raed Jaser, 35, were arrested on Monday. The Royal Canadian Mounted Police (RCMP) believe the men were planning an attack on a train.
But Iran's foreign minister has denied the RCMP's claim that the alleged attackers had support from Iran.
CBC's Ioanna Roumeliotis reports.
Courtesy of CBC
Go to next video: Iran link to Canada terrorist plot?