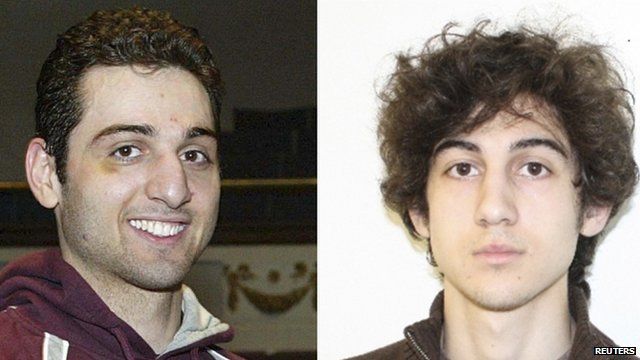 Video
Boston bombs: Did suspects the Tsarnaev brothers have a motive?
Police in Boston are investigating why two brothers they believe to be behind the Boston Marathon bombings may have carried out the attack.
Dzhokhar Tsarnaev is being held under armed guard at the Beth Israel Memorial Hospital. His elder brother, Tamerlan, was killed in a shootout with police on Thursday.
Comments posted by Dzhokhar on social media sites suggest a dissatisfaction with life in the US, but his mother claims the brothers have been set up.
Rajesh Mirchandani reports.
Go to next video: Boston bomber suspect in custody