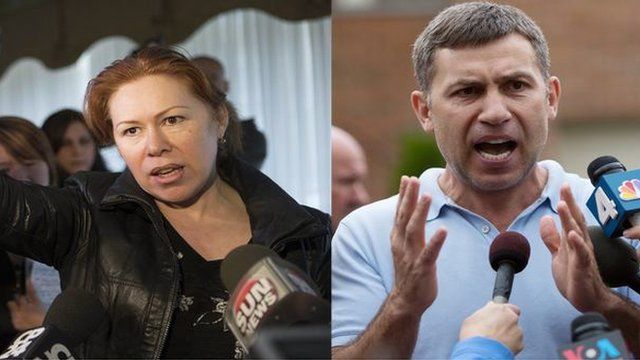 Video
Boston suspects' family differ on 'loser' nephews
The two immigrant brothers alleged to have carried out the Boston Marathon bombings had lived in the US for more than a decade.
Yet the elder, Tamerlan Tsarnaev, once told a photographer he did not have a single American friend.
Tsarnaev was killed in a shootout with police on Thursday, while his brother Dzhokhar Tsarnaev was captured the following day after a dramatic manhunt.
Now, investigators are looking at whether Tamerlan Tsarnaev's apparent alienation could have provoked them to launch the attacks.
The brothers' uncle Ruslan Tsarni, who lives near Washington DC, and an aunt, Maret Tsarnaeva, who lives in Toronto, both spoke to the media on Friday after the suspects had been identified but before Dzhokhar Tsarnaev's capture.
As these clips show, the relatives had very different views on their nephews and their alleged involvement in the bombings.