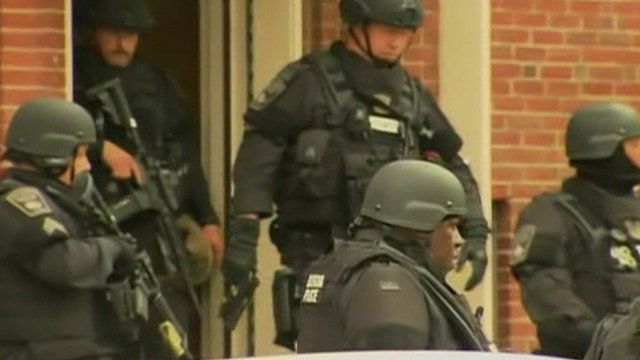 Video
Boston attacks: SWAT searches suspect's house in Cambridge
Heavily armed SWAT team officers are continuing to search a house believed to be that of at least one of the Boston bombing suspects.
Police are hunting Dzhokhar Tsarnaev, 19, after he escaped a shootout where another suspect, his brother, died. Both are said to be of Chechen origin, and are reported to have moved to the United States about 10 years ago.
David Willis says events at the scene in Cambridge Massachusetts are moving very quickly.
Go to next video: Huge manhunt for Boston bomb suspect