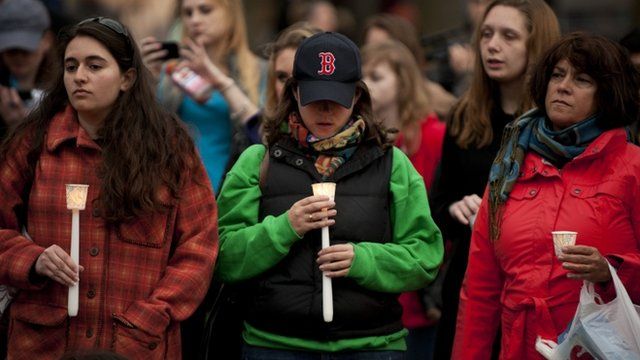 Video
Boston Marathon attack: Vigil for victims
A candlelit vigil has been held in Boston to show sympathy for those killed and injured in blasts at the finish line of the Boston marathon on Monday.
The FBI says the bombs which exploded were packed with nails and ball-bearings, and may have been contained in pressure cookers.
President Obama has called the attack an act of terrorism and is expected to travel to Boston tomorrow to speak at a service for victims.
Michelle Fleury reports.
Go to next video: Boston marathon 'a soft target'