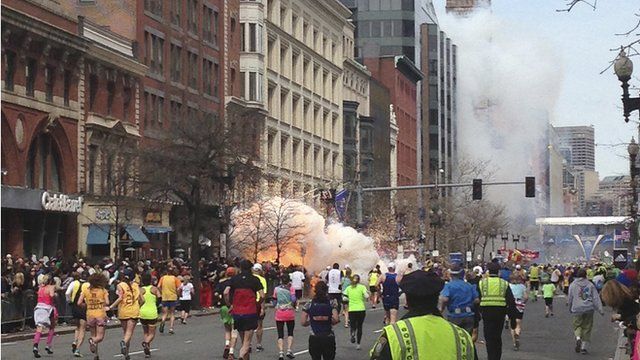 Video
Boston bombs: Why did it happen?
Big marathon events are designed to bring out the best in people - challenging the runners, attracting huge crowds to cheer them on, raising money for charity.
They celebrate the best of the human spirit, and none, more than Boston's, the oldest marathon in the annual cycle, dating back to 1897.
It is more or less a mammoth, city-wide party. Which is why it might have tragically been such an attractive target for terror.
Yesterday it ended in carnage. The BBC's correspondent Ian Pannell looks back at the day's events from Boston.
Broadcast on BBC Radio 4's Today programme on Tuesday 16 April 2013.