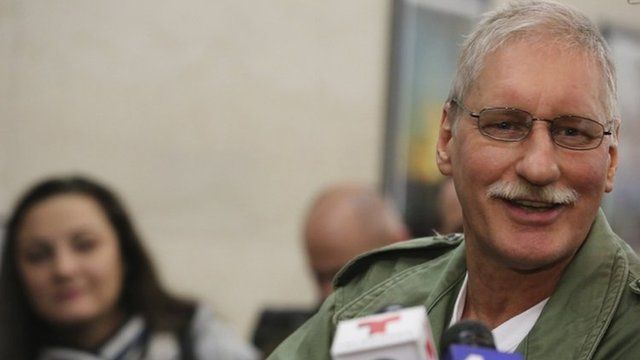 Video
Innocent 'rabbi killer' David Ranta freed from prison
A New York judge has freed a man unjustly convicted of murdering a rabbi more than two decades ago, saying her apology was "grossly inadequate".
David Ranta was imprisoned for the 1990 murder of Holocaust survivor Chaskel Werzberger in a botched robbery.
But prosecutors have acknowledged they had insufficient evidence against Mr Ranta.
"As I said from the beginning, I had nothing to do with this case," he told reporters.