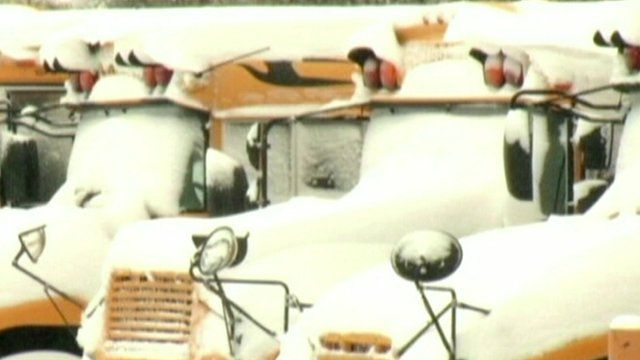 Video
US snow hits states from Minnesota to Virginia
A powerful snow storm is making its way across parts of America and many are expecting the conditions to be among the worst of the winter.
More than a dozen states from Minnesota to Virginia are braced for snow, closing hundreds of schools and grounding flights.
In Chicago, people have been warned to only consider travelling in emergencies with up to 10 inches (25cm) of heavy snow expected.
Footage from North Dakota and Chicago shows stranded cars and people stocking up on supplies.
Go to next video: US north-east battered by snowstorm