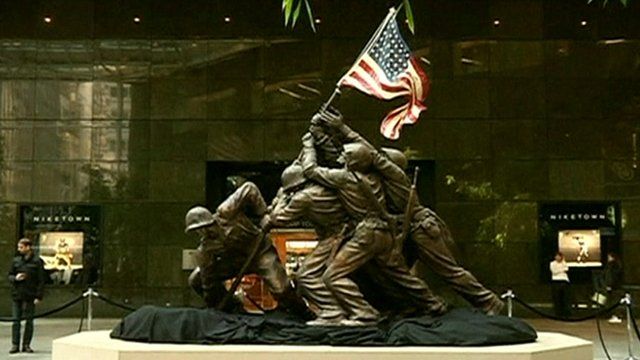 Video
Original Iwo Jima statue auctioned
The original statue commemorating the moment US Marines raised the stars and stripes on the Japanese island of Iwo Jima is being put up for auction.
A larger version is at the Marine Corps War Memorial in Arlington, Virginia, but the original stood outside the now demolished Navy Department Building in Washington DC for three years before being moved and forgotten about.
The five tonne (4,536 kg) sculpture was last on public display in New York's Intrepid Sea, Air and Space Museum, but for the past eight years it has been in storage.
Beth McLeod reports.