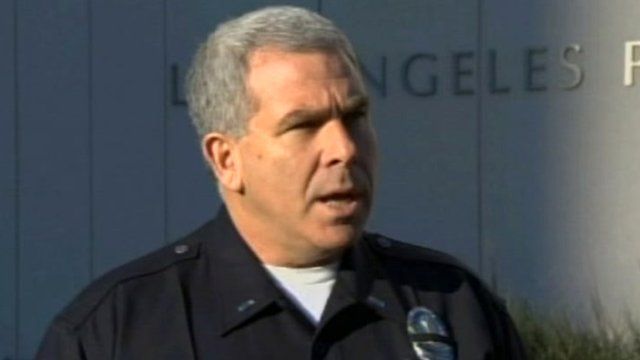 Video
LAPD 'sorrow' at Dorner shoot-out police death
California police say they have found a body in a burnt-out cabin where murder suspect Christopher Dorner is believed to have made his last stand.
The 33-year-old former policeman is thought to have exchanged fire with police after barricading himself in.
A single gunshot was later heard inside the building, which then began to burn.
One officer was killed and another injured during the shoot-out.
Lt Andy Neiman of The Los Angeles Police Department said he wanted to express his ''extreme sorrow'' over what had happened.
Go to next video: Manhunt: Flames rise from California cabin