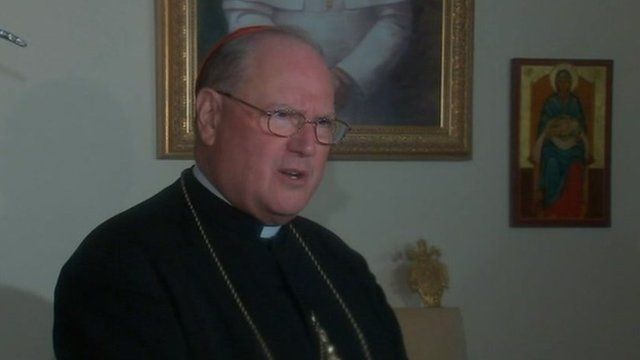 Video
Cardinal Timothy Dolan 'startled' by Pope's resignation
Timothy Dolan, a cardinal and archbishop of New York, has said he was "very startled" by the news that Pope Benedict XVI would resign, the first time a pontiff has done so in nearly 600 years.
"I myself am waiting for information, for instructions as to what we would do now as the college of cardinals," he told reporters on Monday morning.
Pope Benedict XVI is to resign at the end of February after nearly eight years as the head of the Catholic Church. He has said he is too old to continue at the age of 85.
Go to next video: Catholics carry cross to Vatican