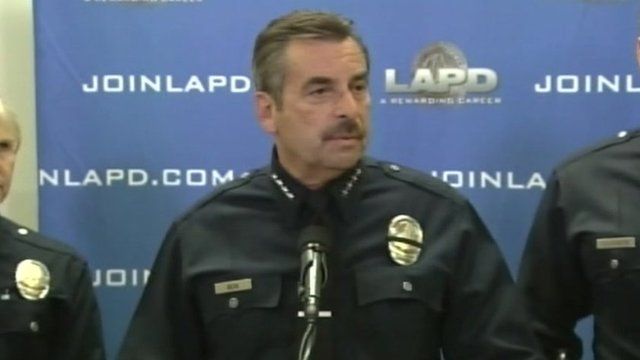 Video
LAPD chief on 'scary' manhunt for Christopher Dorner
Los Angeles area police have launched a huge manhunt for a sacked officer who is suspected of killing three people, including a former colleague.
Christopher Dorner, 33, is wanted for the killings of a couple at the weekend and a Thursday morning ambush that left one police officer dead and two others injured.
Los Angeles Police Chief Charlie Beck says the situation is "extremely worrisome and scary, especially to the police officers involved".
Mr Dorner is said to have implicated himself in a "manifesto", that made threats against several people, including members of the Los Angeles police department.