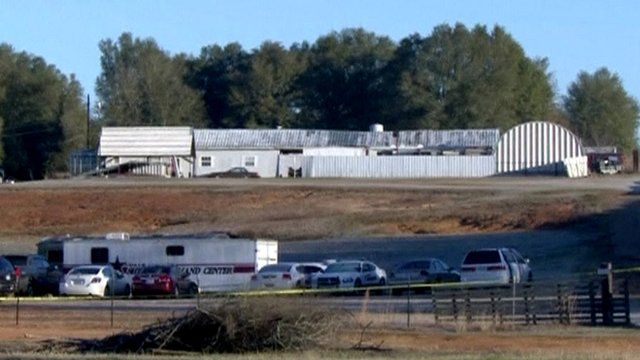 Video
Alabama hostage crisis: Boy's fifth day in bunker
Efforts to free a five-year-old boy taken hostage in the US state of Alabama are continuing.
Jimmy Lee Dykes, 65, is accused of holding the youngster in a bunker under his home in Midland City, after allegedly shooting dead the driver of the boy's school bus.
The suspect, a retired lorry driver, is not believed to be related to the five-year-old.
Stephanie Constantine reports.
Go to next video: Fifth day for Alabama hostage case