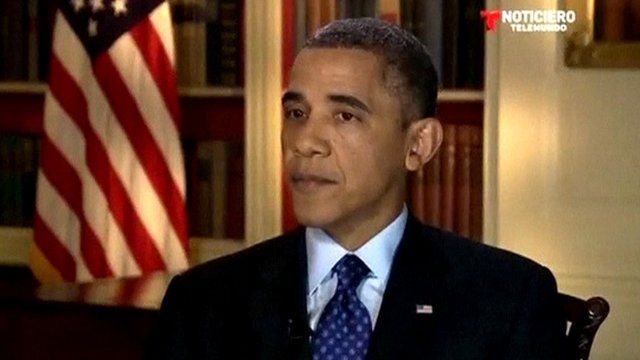 Video
Immigration reform: Obama sees deal within six months
President Barack Obama has said US immigration reform could be achieved within six months, in an interview with Spanish-language TV channel Telemundo.
The president said reform should pass in 2013 and he would put "everything" into securing a deal even sooner.
Obstacles to a deal were political rather than technical, Mr Obama added.
''It's a matter of Republicans and Democrats coming together and finding a meeting of the minds, and making the case,'' he said.
Go to next video: Immigrants 'woven into fabric of life'