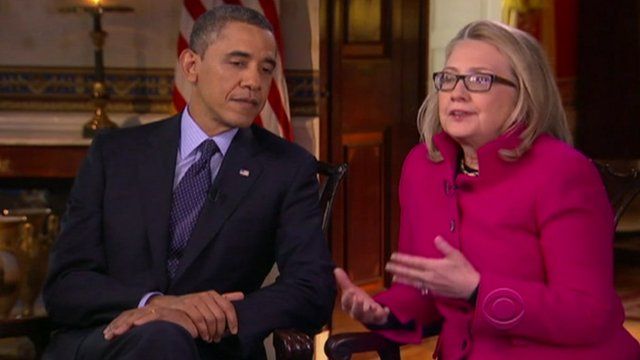 Video
Barack Obama praises Hillary Clinton in joint interview
US President Barack Obama has paid tribute to what he called the "extraordinary role" Hillary Clinton played as Secretary of State.
In a joint interview on CBS, Mr Obama praised Mrs Clinton's "discipline, her stamina, her thoughtfulness, her ability to project".
Both Mr Obama and Mrs Clinton sidestepped questions about whether she might run for the presidency in 2016.
The BBC's Jane Little reports.
Interview clips courtesy of CBS
Go to next video: Kerry's friendly confirmation hearing