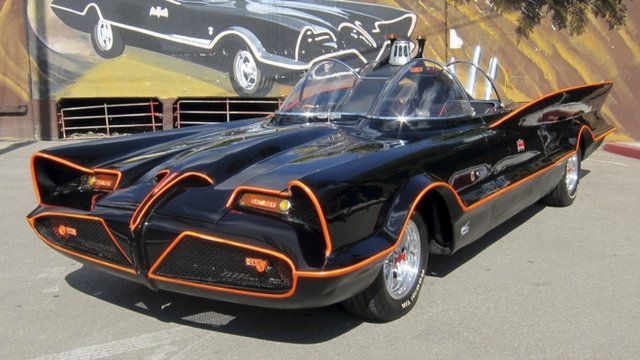 Video
Batmobile from 1960s Batman fetches $4.2m at auction
The Batmobile featured in the original 1960s television show with Adam West has sold at auction in the US for $4.2m (£2.6m).
The one-of-a-kind 1955 Lincoln Futura concept car, almost six metres (20ft) long and bubble-topped, was customised to make it fit for the superhero in the hit show.
In the show it featured essential crime-fighting kit such as lasers, tack spreaders, smoke clouds and a batchute.