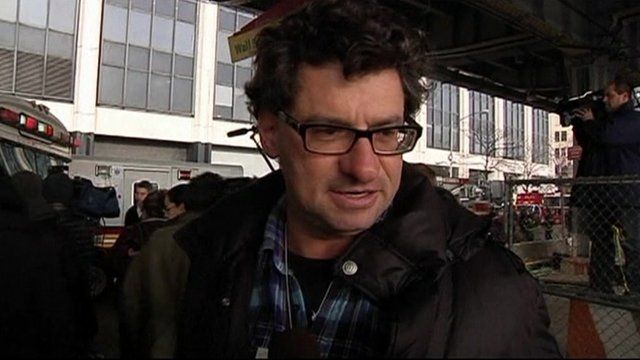 Video
NYC ferry crash 'a complete, sudden shock'
A New York passenger ferry has hit a dock during the Manhattan rush hour, injuring more than 50 and tearing a hole in the vessel's bow.
The Seastreak Wall Street ferry hit the mooring as it docked about 08:45 (13:45 GMT) after a trip from New Jersey.
One passenger on board, described the experience as "a complete sudden shock".
Go to next video: 'No warning' before NYC crash