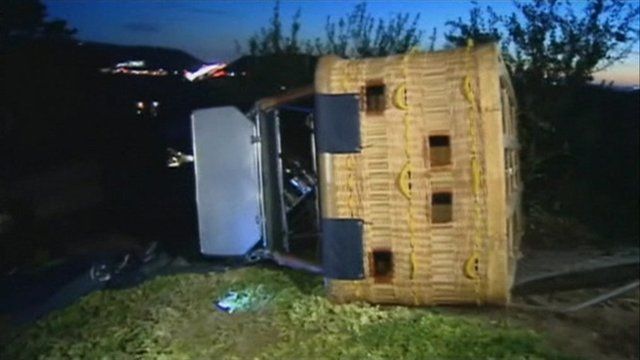 Video
Newlyweds' hot air balloon crashes moments after ceremony
Jonathan and Kerin Narcisse had a bumpier start to married life than they expected after the hot air balloon they had just wed in crash landed.
The balloon ended up draped over a tree and part of a house, but officials said the pilot had done a good job avoiding power lines in the area.
Reports say there were 13 people in the basket when it landed - one person was taken to hospital as a precaution with a minor back injury.
Amateur footage courtesy Shana Pergande
Go to next video: Is 2013 a bad year to get married?