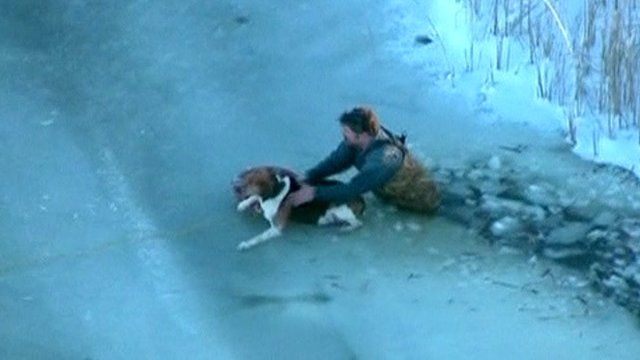 Video
Rescue workers save dog stuck on icy Lake Erie, Michigan
Rescue workers managed to save a dog which got trapped out on the ice in Michigan on Thursday.
The dog had wandered out onto a frozen part of Lake Erie, near Brownstown Township, and had been unable to return to shore.
Rescue crews responded after the dog's owner, unable to reach the animal, rang 911.
A rescue worker tried to keep the dog warm before it was eventually lifted into a boat and taken back to shore.
Go to next video: International avalanche course for dogs