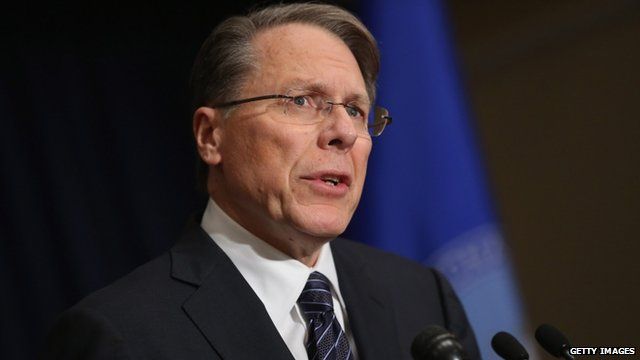 Video
NRA: 'Good guys with guns stop bad guys with guns'
The influential National Rifle Association (NRA) has spoken out against the media for demonising lawful gun owners, and for suggesting a ban on certain types of weapon would be affective.
The organisation had remained largely silent in the aftermath of the Connecticut school shooting which claimed 26 lives.
Speaking at a news conference in Washington, Wayne LaPierre, chief of the NRA, called for a national database of the mentally ill and blamed violent video games and films, saying they portrayed murder as a "way of life".
"The only guy that can stop a bad guy with a gun is a good guy with a gun," Mr Lapierre told reporters.