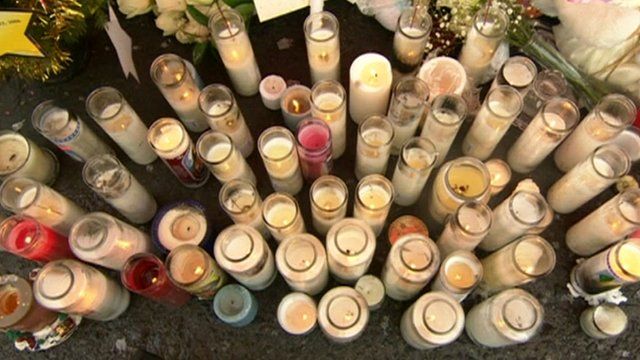 Video
US searches for answers following Connecticut massacre
The first two funerals for victims of Friday's mass shooting in the United States have taken place.
Noah Pozner and Jack Pinto, both six-years-old, were among 20 children shot dead by a lone gunman in Connecticut. Six members of staff were also killed.
Police are still trying to establish what drove 20-year-old Adam Lanza to carry out one of the worst mass shootings in recent US history.
The murders have reignited the gun debate in America and President Obama has signalled he may try to change the country's controversial gun laws as a result.
Mark Mardell reports.
Go to next video: Bloomberg: 'Act now on gun crime'