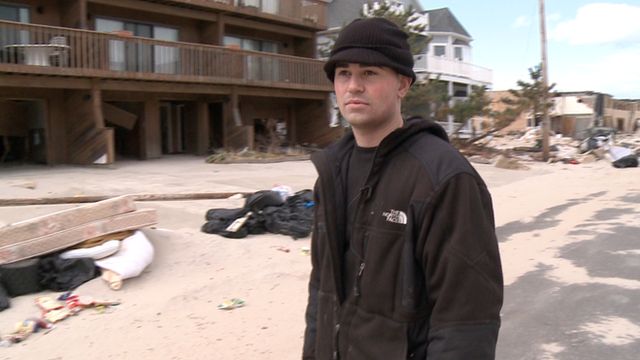 Video
Storm Sandy: Sal's story
Sal D'Amato was a regular at Ortley Beach's famed Surf Club for years before Storm Sandy came ashore and devastated the town.
Born in Brooklyn, D'Amato moved to Ortley Beach in his youth and now lives in the Jersey Shore town permanently. His family also live in the tight-knit community, with his grandfather and aunt sharing a house in the centre of the flood zone.
Almost one month on, D'Amato visited the beach for the first time since Sandy hit, attempting to take in the "surreal" sight of the devastated stretch of the Jersey Shore.