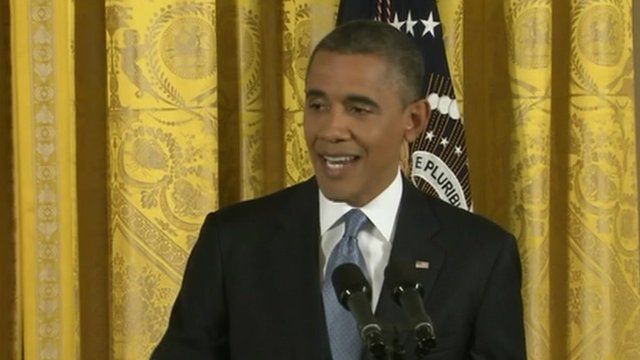 Video
Petraeus row dominates Obama speech
US President Barack Obama has said there is no evidence to suggest national security was compromised by the scandal that forced David Petraeus to resign as head of the CIA.
During his first news conference since winning re-election, the president talked about his plans for reaching a deal to avoid a package of spending cuts and tax rises known as the "fiscal cliff".
But he was also forced to answer questions about his former CIA Director and the 11 September assault on the US mission in Benghazi.
Steve Kingstone reports from Washington.
Go to next video: 'No sign' of Petraeus security leak