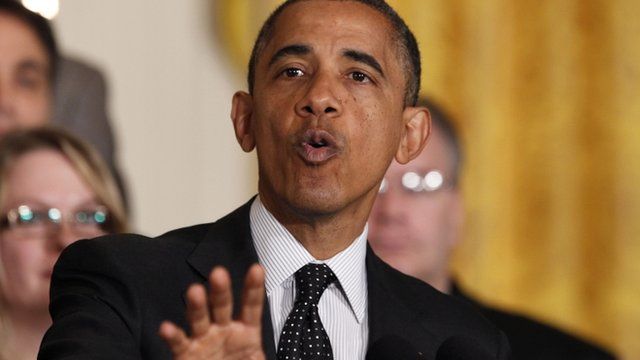 Video
Countdown to 'fiscal cliff'
There are just over 50 days to go until the United States reaches the so-called "fiscal cliff" - a string of automatic spending cuts and tax increases that will take place unless US politicians make a deal.
Both President Obama and the Republican speaker of the House of Representatives appeared on TV setting out their opening gambits.
Rajesh Mirchandani reports from Washington.
Go to next video: Top US Republican on 'fiscal cliff'