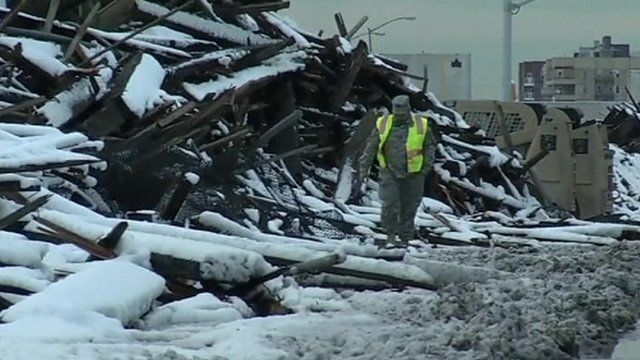 Video
Debris cleared in New York after new storm hits
The BBC's Zoe Conway reports from Rockaway Park, Queens, on the clean-up operation after an early winter storm.
The New York and New Jersey region was still recovering from last week's super storm, Sandy, when the nor'easter hit.
In the New York area, the Associated Press has reported that there were 130,000 fresh power cuts, on top of more than 300,000 customers who were already without electricity after Sandy.
Go to next video: New storm hits battered New York