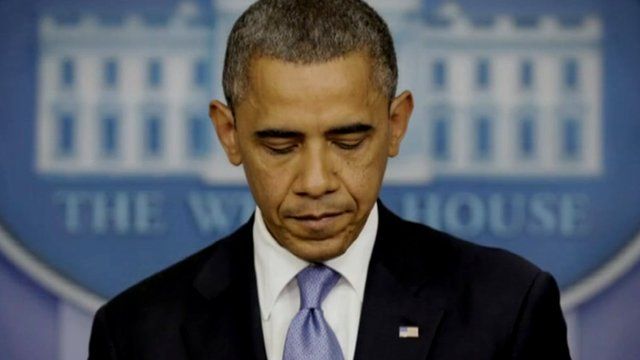 Video
Will Sandy's impact bring with it political fallout?
In New York, Wall Street has been forced to close for a second day and already the economic cost of the storm has been put at around $20 billion.
After a night of being battered by the superstorm, the extent of the damage is still not clear.
President Obama will be making his way to New Jersey to see the damage there and the rescue teams at work.
He has suspended his formal campaign with just a week to go to the presidential election, but his Republican rival Mitt Romney has made an appearance in Ohio,
Mr Romney restricted his comments to the impact of the storm.
The BBC's North America editor Mark Mardell reports.