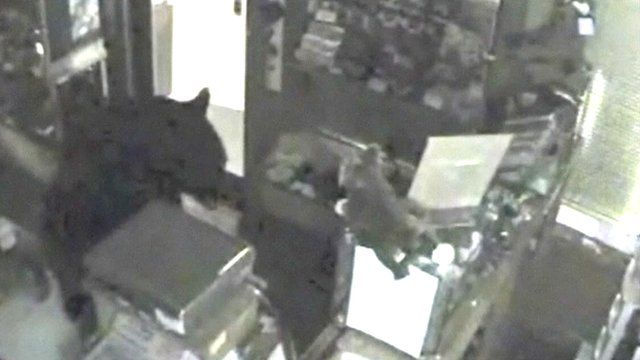 Video
Sweet-toothed bear raids store in Colorado, US
A black bear has been caught on camera going in and out of a Colorado chocolate shop several times, neatly using the front door because of a faulty lock.
Surveillance video showed the bear taking and eating confectionary which included English toffee and peanut butter cups.
He made seven trips to the shop in about 15 minutes, finally leaving after a passing car apparently scared him away.
Store owner Jo Adams said she has been creating ''Bear's Choice'' bags for sale in response to customer demand.
Pictures courtesy Rocky Mountain Chocolate Factory
Go to next video: Bear cub gets stuck in department store