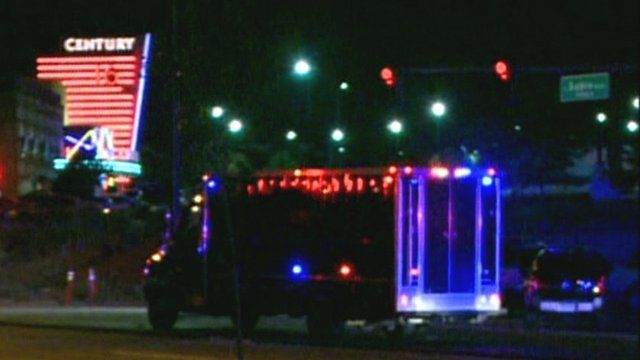 Video
'Fourteen shot dead' at Batman film screening in Denver
At least 14 people have been killed in a shooting at a Batman film premiere in the US city of Denver, police say.
About 50 people have been injured in the incident at the cinema complex in the suburb of Aurora.
Witnesses say a gunman wearing a gas mask opened fire during a midnight showing of The Dark Knight Rises.
A man was arrested in a car park nearby in possession of a rifle and hand-gun. He told police that explosives were stored at his home.
Zoe Conway reports.