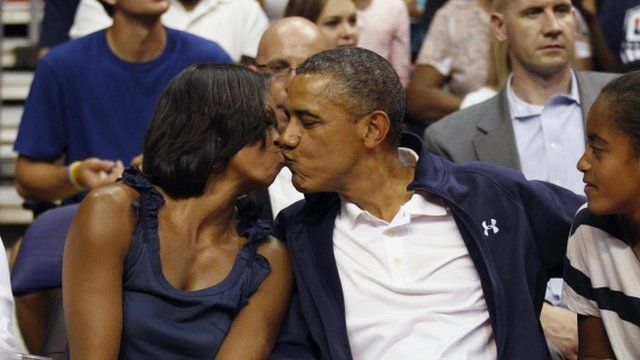 Video
Obamas captured at basketball game by 'Kiss Cam'
President Obama and the First Lady have shared a very public kiss at a USA Basketball exhibition game against Brazil in Washington.
They declined to share a kiss during the first half when picked up by the Verizon Center's so-called 'Kiss Cam' - the in-house video which flashes the image of couples on a giant screen.
But when the camera swung back their way later in the game, goaded by his daughter Malia, Mr Obama put his arm around his wife and they obliged, to the delight of the crowd.
Go to next video: Obama bursts into song