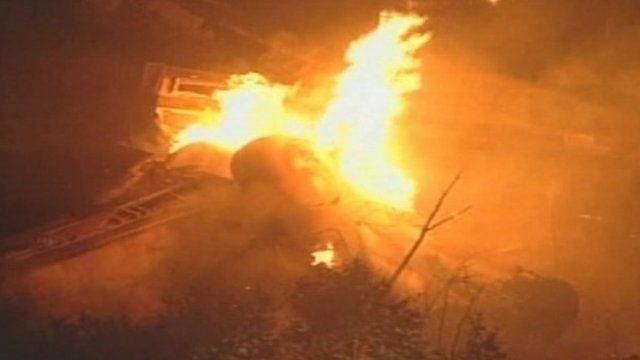 Video
Ohio train derailment sparks large fire
A freight train carrying ethanol derailed and caught on fire in Columbus, Ohio, early on Wednesday.
The blaze from a Norfolk Southern train prompted an evacuation of a 1-mile (1.6-km) area in Ohio's capital city.
It wasn't immediately clear what caused the derailment, and none of the three personnel on board the train was hurt, company spokesman Dave Pidgeon told the Associated Press.
Officials let the fire burn out after observing the wreck in daylight, and about 50 evacuees from a nearby neighbourhood were brought to a nearby American Red Cross site.