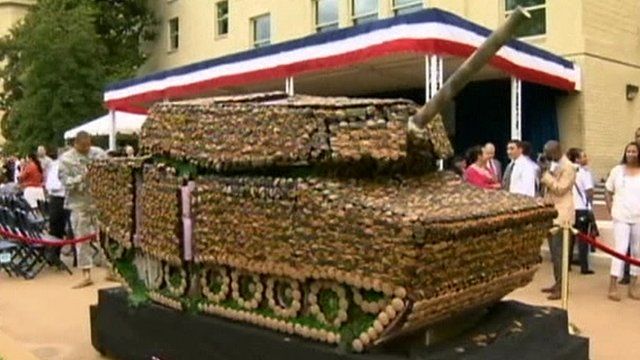 Video
Cupcake tank built to celebrate US army's 237th birthday
The United States army has created a tank made of cupcakes to celebrate its 237th birthday.
Five thousand cakes were donated by a local bakery to cover a wooden tank, in order to mark the event.
Each cupcake was topped with camouflage icing with flavours including salted caramel, red velvet, peanut butter fudge, lava fudge, and vanilla buttercream.
The tank was put on display at the Pentagon.
Go to next video: The Queen - in cake form