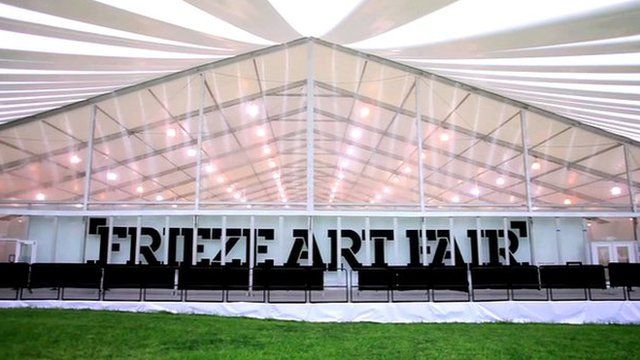 Video
London's Frieze Art fair takes on New York
The annual showcase of contemporary art that began in London a decade ago has arrived in New York City for the first time.
The showcase has not been fully Americanised: Frieze New York includes work from 182 international galleries, and only one-third of the exhibits are by American artists. All of the work is for sale.
The fair ca not be found among the bustling galleries in Chelsea or the storied museums around Central Park. Instead, the 250,000 sq-ft exhibition is located in a giant white tent on Randall's Island, overlooking the East River and Manhattan.
Amanda Sharp and Matthew Slotover, who co-founded Frieze magazine more than 20 years ago, talked to the BBC about bringing the fair to New York's notoriously busy art scene.
Produced by Irina Khokhlova