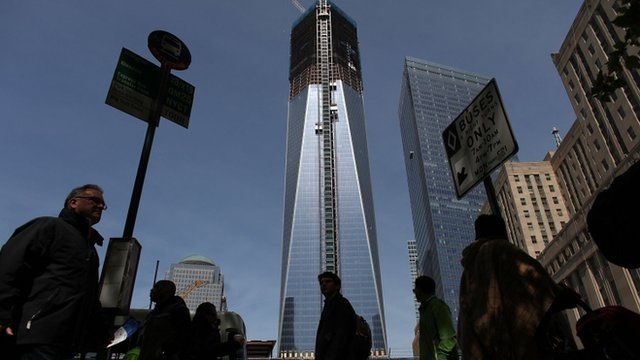 Video
Freedom Tower becomes NYC tallest building
One World Trade Center has become New York's tallest building, overtaking the Empire State Building, after a steel column was lifted into place.
The installation of the girder on the 100th floor of the skyscraper makes the structure at the site of the 9/11 attacks 1,271ft (387m) high.
The building, construction of which began in April 2006, will be 1,776ft tall when completed.
Go to next video: The men who built 'Freedom Tower'