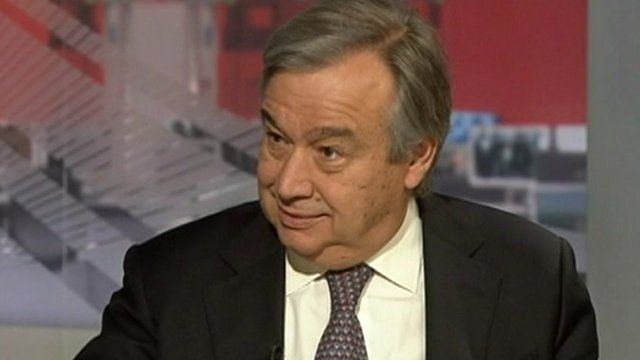 Video
UN official: We are afraid of Syrian refugee crisis
UN Secretary General Ban Ki-moon has said the Syrian government is "in contravention" of an internationally agreed peace plan.
Antonio Guterres, UN High Commissioner for Refugees, says he believes events such as a deadly explosion in Hama on Thursday will lead to increased rate of refugees attempting to flee Syria.
Mr Guterres told the BBC's Katty Kay that his mandate required strict independence, in order to preserve asylum spaces in all countries, especially as "the old crises never die".
"The international community has not shown the capacity to prevent conflict and to address conflict, solving it quickly before it becomes protracted and before the humanitarian impact becomes sometimes devastating."