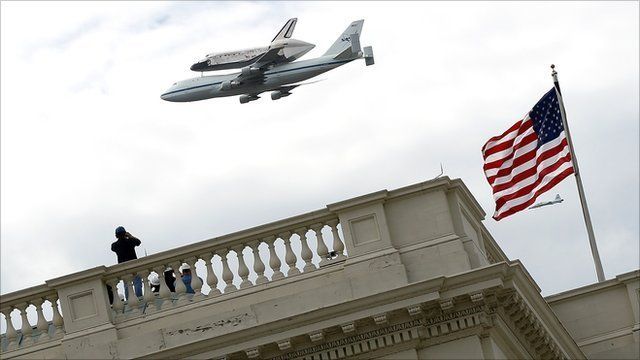 Video
End of an era: shuttle Discovery flies over Washington
There was a nostalgic mood on Washington's National Mall, as crowds gathered to watch a flyover of the space shuttle Discovery.
The retired shuttle was carried by a Boeing 747, circling some of America's most famous monuments.
Watchers were keenly aware this was the end of an era, as the shuttle programme finished in 2011.
The future of American space exploration, they accepted, was now taking on a new phase - but without the magnetism of the space shuttle.
Produced by the BBC's David Botti
Additional video: ABC
Go to next video: Discovery's final flight