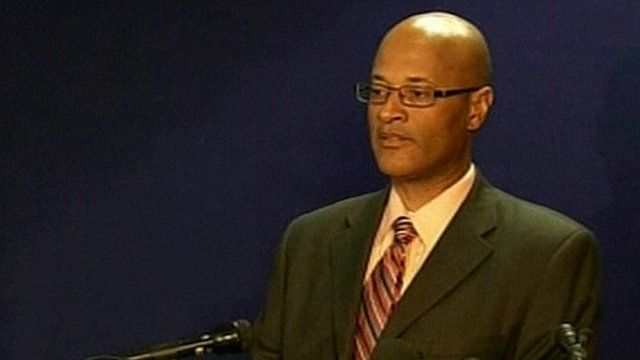 Video
US shooting: 'Officers found people hiding behind desks'
The first police officers to enter the Californian college where a gunman killed seven people found students and teachers hiding behind desks in locked rooms, according to officials.
Oakland police chief Howard Jordan also named the person they believe carried out the attack as 43-year-old One Goh.
He said the suspect, who is believed to be an Oakland resident, surrendered to officers at the Alameda Police Department in the city.
Go to next video: Oakland mayor speaks of city's 'hurt'