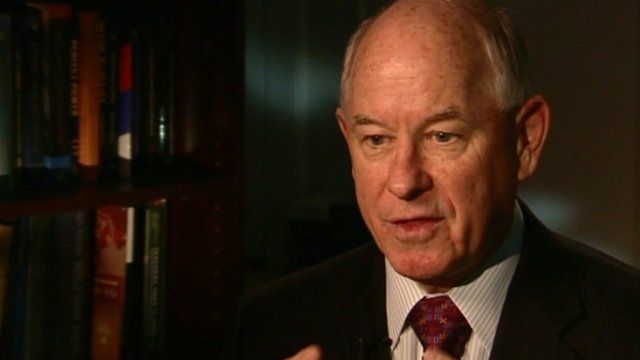 Video
PJ Crowley on Manning: This is a vital prosecution
Bradley Manning, the American soldier accused of leaking hundreds of thousands of government secrets to the website Wikileaks, has appeared in a military court for the first time.
He faces charges including aiding the enemy and if convicted could be sentenced to life in prison.
PJ Crowley resigned in March this year as US Assistant Secretary of State after publicly criticising Pte Manning's detention conditions.
Despite that, he tells the BBC he believes it is right for the "vital prosecution" of the former US Army analyst to go ahead.
Go to next video: Bradley Manning case begins in US